News
WelcomePartners accept traffic from Baltic!
Before the New Year, WelcomePartners have prepared a surprise for profit to their partner.
Now officially - we accept traffic from the Baltic states!
Latvia, Lithuania and Estonia are European countries.
Lei with us to Europe and earn! We do not want to share news with you!
Our WelcomePartners team has already flown to Bangkok to meet with you on December 4-5 at one of the most important AWA '19.
Warm meetings, interesting reports and a lot of networking are waiting for you!
For all questions:
SKYPE: welcomepartners
TELEGRAM: @WelcomePartners
We wish you a successful week and a great envelope!
Read more
Hide
Meet at Affiliate World ASIA '19
On December 4-5, Affiliate World ASIA '19 will be held in Bangkok.
The event will bring together market leaders in Europe and Asia to discuss topics about affiliate and e-commerce marketing.WelcomePartners team is already packing their bags to meet you in the winter in a cozy tropical setting.
After business meetings in hot Bangkok, WelcomePartners invites you to relax together at the three-day IT Nature Party! From December 8 to 11 in Phuket you will have 3 days of unforgettable parties, entertainment, activities and communication!
If you plan to attend the event - let's meet!
For operational communication, write to the contacts below:
SKYPE: welcomepartners
TELEGRAM: @WelcomePartners
Read more
Hide
Halloween – Knock-Knock!
Dear partners!
Halloween - Knock-Knock! On All Saints Day, from the entire WelcomePartners team, we want to wish you a hell of an envelope, devilish rates and heartbreaking payouts!
And for you, we have prepared a checklist of what needs to be done in order to get an appallingly high profit:
Log in to your WelcomePartners account
merge in large volumes on offers WelcomePartners
increase the volume of traffic on offers WelcomePartners
write to support, if you haven't merged into WelcomePartners offers and fix this error.
Knock us:
Traffic or death!
Read more
Hide
Digest news of the week
The action with the iPhone 11 Pro has come to an end, which means it's time to take stock. We thank everyone for participating and congratulate the freshly baked owners of the new Apple gadgets. Yes, and green, to match the affiliate program! Prizes will be sent until October 20.
In addition to the action, the week was eventful - at first our first WelcomeParty, which was held with a bang, and then the MAС Kyiv Affiliate Conference. We were very glad to see all the partners, get to know and chat. Thank you for being with us! How do you like the golden chip that we played at our stand?
Subscribe to Instagram @WelcomePartners, we will be glad to see you among our subscribers - keep abreast of all future events, news and activities! According to tradition, all CPA leads were withdrawn from the hold according to the schedule.
Payment for confirmed leads will be made next Monday. We want to draw your attention to changes in the rules regarding the withdrawal of leads from the hold, which will enter into force on 10/17/2019: "Terms and conditions" - "The procedure for withdrawing leads from the hold" (paragraphs 5.1.-5.3.)
For any questions and clarifications, write in a way convenient for you:
Regards, WelcomePartners Team
Read more
Hide
Events and activities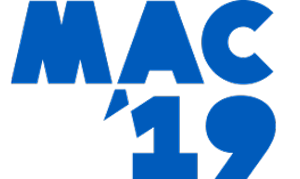 MAC`2019 Kyiv
8 October, 2019
Kyiv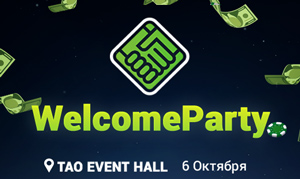 Welcome_PARTY
6 October 2019
Kyiv, Ukraine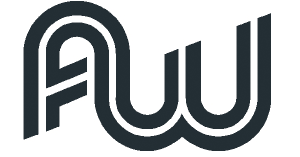 Affiliate World Europe 2019
8-9 July 2019
Barselona, Spain
Schedule a meeting
Other questions?
Contact customer support on any of the following contacts: