News
WelcomePartners invites to CPA.BY
Dear partner!
In the new year - new meetings!
2020 will be rich in new acquaintances, improved partnerships and a huge envelope! And we open a series of meetings with the first event - CPA.BY.
The meeting will take place on January 14 in Minsk, and of course, our friendly team is already on its way. And you?
We will be glad to meet old friends, discuss cooperation with new partners, if suddenly, you are not working with us yet, and spend time in an informal setting :)
Make an appointment with our contact team below:
SKYPE: welcomepartners
TELEGRAM: @WelcomePartners
Read more
Hide
WelcomePartners Happy New Year!
With all our hearts, our friendly team of the WelcomePartners affiliate program wishes you a Merry Christmas and a Happy New Year! We wish this year to present new opportunities and prospects for prosperity and success.
May there be happiness in your homes, love in your hearts, and stability, trust, honesty, mutual understanding and good luck in our partnerships! WelcomePartners team shakes hands with you and wishes you a Happy New Year!
SKYPE: welcomepartners
TELEGRAM: @WelcomePartners
Read more
Hide
New Year's Challenge from WelcomePartners
Cohesion and working relationships that have already become almost family - WelcomePartners rests on these pillars. The well-known affiliate program unites people with a common idea - a handshake!
The goal is to emphasize our unity. Touch those who are far away. Touch everyone, say hello, offer cooperation. Or just remember the bright moments from the past.
Just take a picture with the background of the Christmas tree or take a short video.
In the picture or in the video, shake someone's hand.
Tell who this "lucky" is.
Put the tag #WPchallenge
And no matter where you are - the theory of six handshakes works everywhere. What can we say about our partners, friends, loved ones. Reach out for those who aren't around - with WelcomePartners!
Read more
Hide
New Year's marathon on our projects
December is famous for New Year's fuss, a trip for gifts, preparation for the holiday. The hot rhythm is also transmitted to the mood of the players on the projects, it is not in vain that from year to year in December the best indicators of conversion and profitability.
Gaming clubs launch promotions for the New Year holidays and swing the excitement of your visitors. Our team has prepared for you a list of stocks that will help squeeze MAXIMUM from your traffic! Keep players up to date with all the events on our projects, and the profit will not take long:
1) Club-Vulkan
At the Volcano Club, your players' pre-holiday mood is fueled by New Year's tournaments with millions of prize pools and burning gifts. They act out the yacht, BMW X6, and simpler gifts - the gadgets iPhone 11 Pro and Samsung. More details here. The action will be held in 4 stages: Progressive bonus start 12.12 Lottery with a prize fund of 5 million rubles, start on 12/18 New Year's tournaments with a dynamic prize pool. From 25 to 31.12 and as the final draw of all events - the 31.12 lottery!
2) Admiral777
The admiral meets 2020 in a big way: a series of holiday events called "Fireworks of Prizes" has been launched. Players are waiting for tons of wins - not a single tree will fit so much!
3) PharaonBet
Game club Pharaoh, as if from the movie "Aladdin", fulfills the wishes of the players for 2020! Heated envelope and progressive bonuses on deposits, New Year's tournaments and loeters for 1,500,000 rubles! Details of all promotions at the following link: Google Drive.
4) VulkanRoyal (KZ)
Emoji VKontakte The volcano Royal, adapted to the audience from Kazakhstan, will host a real New Year corporate party - jellied bonuses, cash prizes and a brand new car! All players from Kazakhstan are invited to a banquet - increase the traffic conversion from this GEO by posting stock announcements: link
5) Vulkan24
And the Vulkan24 game club completes a series of New Year's activities. According to the results of a series of tournaments, TOP-10 winners receive:
1st place: Lamborghini URUS 2019 (in cash)
2nd place: SKI-DOO EXPEDITION LE 900 ACE snowmobile for unforgettable walks in the snowy expanses
3rd place: ticket to the ski resort of Courchevel L'Apogée Courchevel - an Oetker Collection Hotel with accommodation in a Prestige room for two
4–7 places: iPhone 11 Pro Max 512Gb
8-10 places: iPhone 11 Pro 256Gb Use our colorful tournament banners and attract more new players - pleasant results will not take long! Detailed descriptions and promotions of the shares can be found at
For any questions - write to a personal manager or support service:
SKYPE: welcomepartners
TELEGRAM: @WelcomePartners
Money winter, generous players and a good envelope for you!
Read more
Hide
Events and activities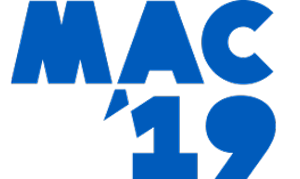 MAC`2019 Kyiv
8 October, 2019
Kyiv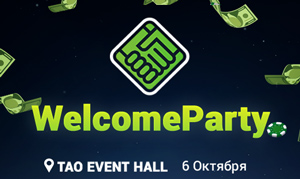 Welcome_PARTY
6 October 2019
Kyiv, Ukraine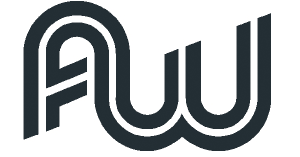 Affiliate World Europe 2019
8-9 July 2019
Barselona, Spain
Schedule a meeting
Other questions?
Contact customer support on any of the following contacts: