News
Gambling affiliate autumn party!
Welcome Partners invites you to the closed WelcomeParty in Kiev, which will be held on October 6 at TAO EVENT HALL. More details ...
We gather friends and partners to relax in the heart of Kiev. Here you will find fiery networking, a hot show program and many gifts!
Registration is open: https://bit.ly/2LQbw1q
For all questions & ndash; write to managers or customer support:
SKYPE: welcomepartners
TELEGRAM: @WelcomePartners, @Vlad_WP, @Denis_WelcomePartners
This year's main party is waiting for you!
See you at the Welcome Party!
Read more
Hide
The promotion "Pink Panther" is back!
The Pink Panther Week with WelcomePartners returns and becomes a model!
For those who can dream and do everything to make the pink dreams come true, WelcomePartners gathers its partners in search of a pink diamond traffic!
From 01.08.2019 - 05.08.2019 (inclusive) we will double the payment for double the traffic! Yes, we do it again, we pay twice as much for traffic if you pour twice as much traffic If you haven't poured it no problem!
Promotion conditions:
Dates: 01/08/2019 - 08/05/2019 (inclusive);
Leads are taken into account only on the CPA model;
After the end of the promotion, all participants who fulfill the conditions will receive double payment for the filled leads;
CPA networks take part;
If facts of fraud or cheating are revealed, the participant is excluded from the action without the right to claim a double payout;
And we hurry to inform you about the update of our Telegram-bot!
Now, in addition to the functions on fast statistics and amounts to be paid, the WP-bot can send notifications about the need to replace your redirector links. Connect the bot in your personal profile, so as not to miss an important alert.
Minimize risks together
Write your ideas or suggestions for improving the telegram-bot support service. If you have any more please contact support in contacts:
SKYPE: welcomepartners TELEGRAM: @WelcomePartners
Best regards,
WelcomePartners Team.
Read more
Hide
See you at Amsterdam Affiliate Conference!
Tomorrow one of the largest conferences starts in Amsterdam - Amsterdam Affiliate Conference
From July 16 to July 19, we will be very happy to see you at the conference or, if you don't go to the conference, to communicate in an informal atmosphere outside of it - there is no boring time in Amsterdam! This is an excellent opportunity to meet, get to know and make friends!
Contact us below to make an appointment:
SKYPE: welcomepartners TELEGRAM: @WelcomePartners
We wish you a great envelope, and see you soon in Amsterdam!
Best wishes,
Team WelcomePartners.
Read more
Hide
Meet WelcomePartners in Odessa!
Dear partners!
We are flying to sunny Odessa from hot Barcelona and are ready to meet with you at the 8P CONFERENCE on July 13
All this awaits you on the sunny coast of the Black Sea. We will also be very happy to meet new users.
The good news does not end there!
WelcomePartners.APP - just submit an application and get a ready-made solution for attracting traffic without cloaking and moderation.
3 simple steps to profit: take the application, start the traffic, get income
Support service:
SKYPE: welcomepartners TELEGRAM: @WelcomePartners
We wish you a successful and excellent envelope, and see you soon in Odessa!
Best wishes,
Team WelcomePartners.
Read more
Hide
Events and activities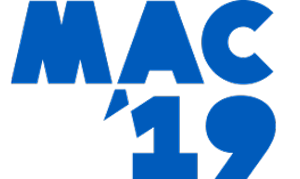 MAC`2019 Kyiv
8 October, 2019
Kyiv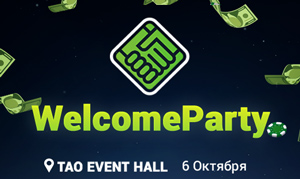 Welcome_PARTY
6 October 2019
Kyiv, Ukraine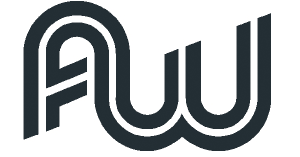 Affiliate World Europe 2019
8-9 July 2019
Barselona, Spain
Schedule a meeting
Other questions?
Contact customer support on any of the following contacts: